Horses for Sale
GMS offers top quality horses for sale, specializing in hunters, jumpers, foxhunters and equitation horses.
Please call 540-270-0195 for more information on these or other horses for sale.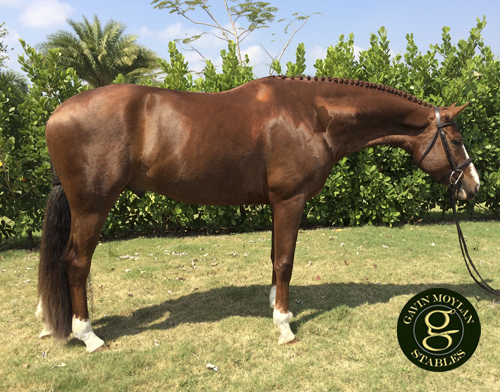 Small Hunter
5 year old 15.3 1/2 hand Hanoverian gelding by Soliman de Hus (Sandro Hit)
Gorgeous to look at... the fairest of them all!
Lovely movement, very snappy jump, great mind
Will make up quickly to be very fancy and competitive anywhere
Click here for a *NEW* video of Santiano, Baby Green Hunters WEF 2015
Click here for a video of Santiano, Schooling WEF 2015
Call Gavin at 540-270-0195 with sales inquiries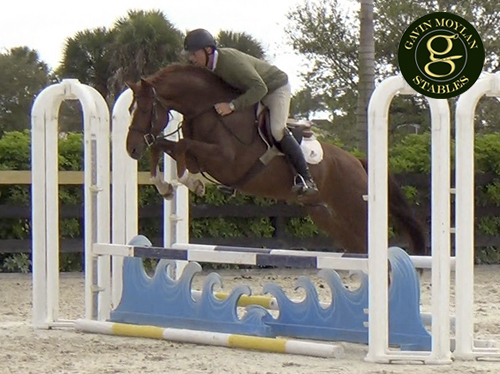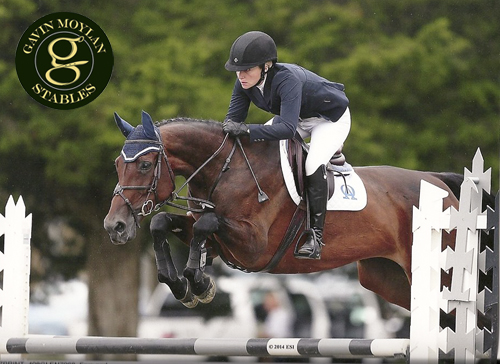 Jumper
12 year old 16.2 hand Westphalian Mare by Landjonker
Incredible form every jump!
Very competitive Jr/AO jumper: brave, scopey, fast and clever
Competed up to 1.40m; currently competing in the Low Amateur Owner Jumpers
Click here for a *NEW* video of Landgrafin, 1.35m WEF 2015
Click here for a video of Landgrafin, High Adult Speed 2014
Click here for a video of Landgrafin, High Adult Classic 2014
Click here for a video of Landgrafin, Twilight Jumpers 2014
Call Gavin at 540-270-0195 with sales inquiries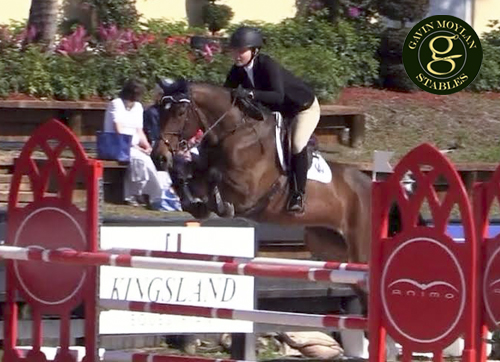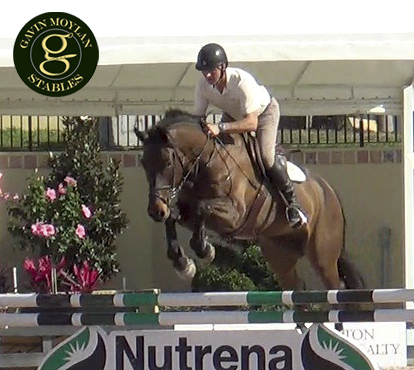 Young Jumper
6 year old 16.3 hand Westphalian Gelding
(Pontifex x Co-pilot)
Very attractive, classy looking jumper
All of the makings for a top prospect: scope, brave, careful, bloody
Lovely to ride and shows great promise; ahead for his age with good show experience
Click here for a *NEW* video of Epiphany, 6 year olds Win at WEF 2015
Click here for a video of Epiphany, 6 year olds WEF 2015
Call Gavin at 540-270-0195 with sales inquiries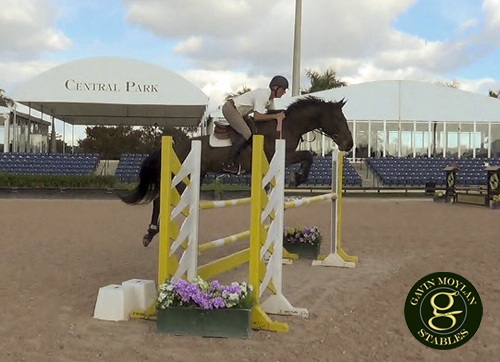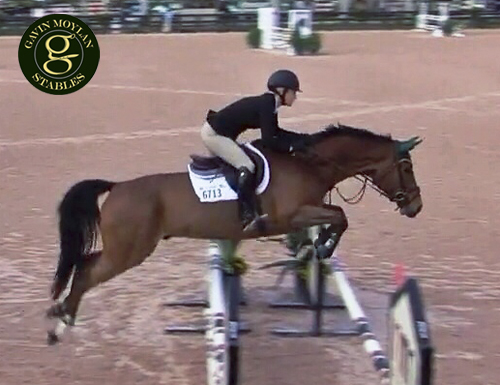 Jumper/Equitation horse
8 year old 17 hand Hanoverian Gelding by Landor
Handsome horse with a scopey jump
Incredibly brave, rideable, and fun; well broke on the flat
Has competed up to 1.30m with potential for more
Great for an ambitious Pro, Junior or Amateur
Click here for a *NEW* video of High Tide, 1.30m Jumpers
Click here for a video of High Tide, Adult Modified Jumpers WEF 2015
Click here for a video of High Tide (aka Dick Tracy), Level 5 2014
Call Gavin at 540-270-0195 with sales inquiries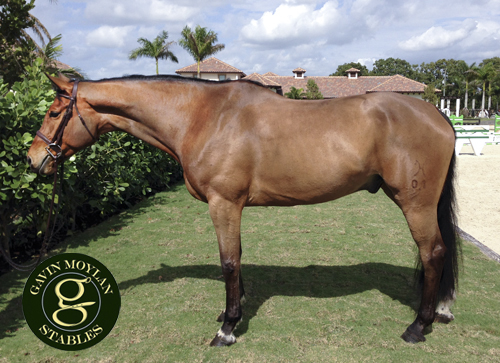 *More Horses for sale Coming soon! Call Gavin to hear about our full Inventory!*
Download our latest Sales Newsletter